Seward Fishing Charters: Why Fish House Charters is your best choice for salmon and halibut fishing in Alaska
Seward is known worldwide as Alaska's premier sportfishing destination. Whether you're looking to explore the state's fishing areas for the first time or you're a regular, guided saltwater charters are a great way to organize your Alaska fishing trip and make the most of halibut and silver salmon fishing.
Fish House Charters is one of the top fishing charter companies in the area, family-owned and operated since 1974. With our 6 vessels ready to charter, we'll take you to explore the Gulf of Alaska in search of halibut, salmon, rockfish, or lingcod. Experienced captains, great vessels, and the right equipment make your fishing experience an unforgettable one.
Book your next Alaska fishing trip here
Discover why Seward fishing charters are top sportfishing experiences
Located in South Central Alaska, with the Gulf of Alaska just minutes away, the fishing out of Seward can be very productive. The Gulf of Alaska provides bait for all species and the result is "FISH-ON".
What Our Clients Are Catching…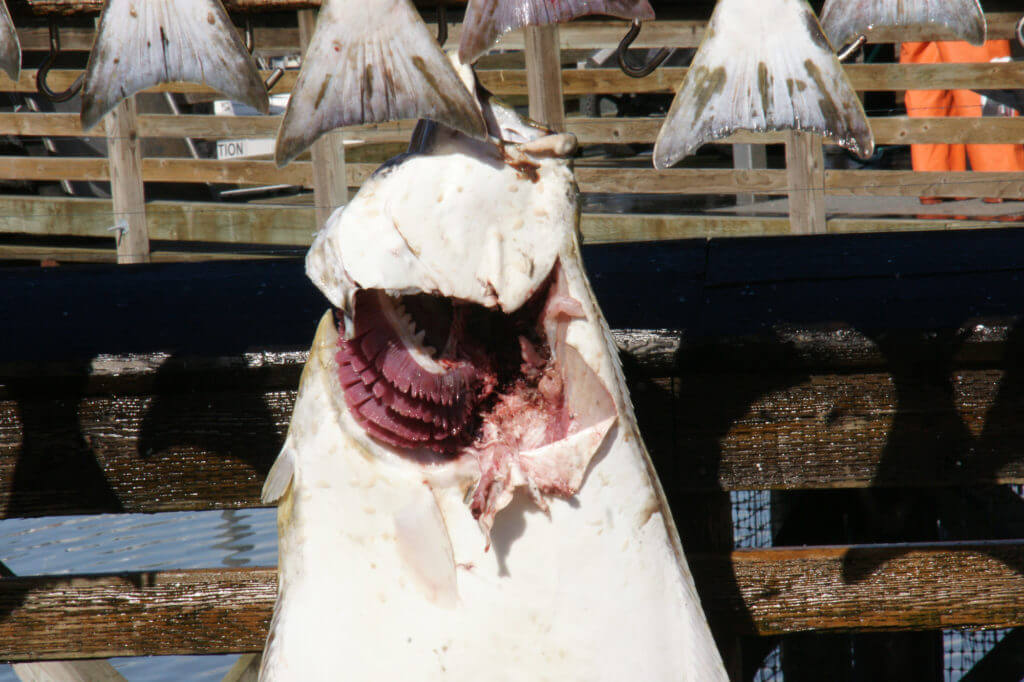 What kind of fish can you catch in Seward, AK?
The most popular fish to look for when you book one of our charter trips are halibut and silver salmon, although ling cod and rockfish are not far behind. What's so special about these fish?
Alaskan halibut
Halibut are delicious fish with lovely white meat. They're popular for their size (think of the amazing photos!) as well as for their culinary use. And they're not fished just for sport, they're an important part of commercial fishing in Alaska.
We organize trips for full-day halibut fishing on Coast Guard-inspected vessels with experienced captains that will help you get the catch of a lifetime. Find out more here.
Alaskan silver (coho) salmon
Silver salmon is known as one of the best fighting fish for its size and one of the most acrobatic fish in the world. Fishing for silver salmon can be a really fun adventure, leaving you with great stories as well as a delicious meal at the end of the day.
Adult silver salmon weigh around 8 to 12 pounds and grow to 24-30 inches long. The Alaska State Record for Silver Salmon is 26 pounds 11 ounces, caught in 2011.
We organize both half-day and full-day charter trips for salmon fishing with experienced vessel captains that will take you to the top spots for Alaska salmon fishing. Find out more here.
Lingcod and rockfish
The underwater pinnacles outside of Resurrection Bay provide the structure for lingcod and rockfish to survive and multiply. "Melt in your mouth" fish tacos come to mind when you have one of these fish on.
We organize trips to help you fish for lingcod and rockfish on our combo charter packages. Not only are these fish very tasty, but they're also great fighters and will make for an amazing day out at sea.
Check out options to fish for salmon or halibut combined with lingcod or rockfish, or go for Captain's Choice, here.
Salmon and halibut fishing seasons
Wondering when is the best time to organize your Alaska fishing trip in order to maximize your opportunity to catch halibut and silver salmon?
Here is when our charter trips go out, based on the top fishing seasons for each fish:
Halibut fishing season starts May 1st peaking between June and mid-September.
Ling cod fishing starts July 1st and ends August 13th
Rock fish trips start May 1st thru Sep 13.
Silver salmon fishing season starts July 1st, peaking end of July through early August. We organize full-day salmon charters from July 8th to August 25th, and half-day trips from July 1st to August 25th (either morning or afternoon sessions).
Our silver salmon charter season ends August 25th which then becomes the best time to catch silvers from shore. In addition to booking charters, The Fish House also supplies all the tackle and gear you'll need to fish successfully from shore or aboard your own vessel.
How to make the most of your Seward Fishing Charter
To ensure your next trip fishing for Alaska's top prized fish is the adventure of a lifetime, here are some expert tips we've put together from our experienced vessel captains and top fishing guests throughout the years:
We'll help you plan your trip in advance and get advice from our expert staff to find out the best times to fish for your choice of salmon, halibut, lingcod or rockfish.
We'll do everything possible to help our guests catch fish, but the main thing is you'll have a great time.
The Captain knows best – fishing calendars and weather seasons are just basic guidelines, but things change all the time at sea. We'll do our best to take you on the best fishing trip you've had, so changes to plans because of weather or other variables are sometimes required to get the most out of your trip.
We respect the environment – we love Seward and the sea, and we know that we wouldn't be where we are without taking care of our surroundings. We are respectful of the natural world and leave nothing behind.
Look around. You're here to fish, but your Alaska fishing trip is also an opportunity to see some fantastic scenery and wildlife such as whales, sea lions and puffins. We want you to enjoy it all!
Private fishing trips
You don't need to share a charter trip with anyone else if you don't want to! We organize both salmon and halibut charters on a private booking, as well as combo charters. These are full-day trips and prices vary depending on the size of your group. You can take up to 20 people with you on one boat!
How was your trip?